Almost one month after...
I have been in France for 3 weeks now, and time has flied very fast... But I just wanted to write some last things to say good bye, because now I don't think I will have a lot more opportunities to share what I am living, because after 10 months that were exceptional, I think life will come back common as it was before. I don't mean that it will be sad or boring, just common and so nobody is going to take an interest in it :-)
The evening before I leave whe went to Kafe de Luxe and had a a quite night eating "galettes".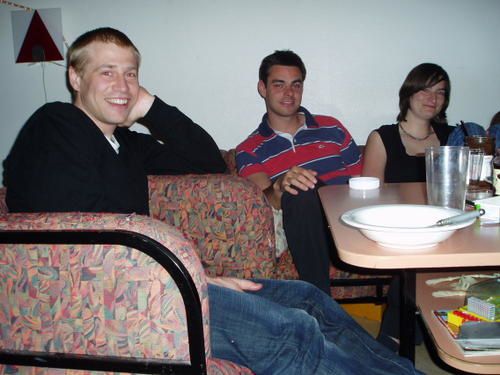 The day after we had a breakfast with Lina, Steffi and Lucie, and then we went to the station all together. I wanted to send a huge THANK YOU to every body who waited to the train with Sandrine and I !!!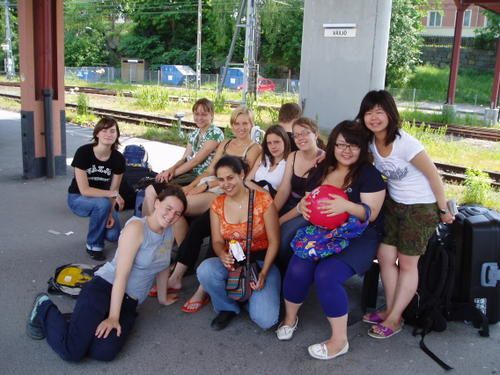 The travel was not so quite and we we almost missed the plane, but finally we arrived in Paris. There I met my boyfriend and my family. It was nice to be home, and I had so much to tell. But then, as I said, time flied : just one week with my parents and sister, and then I joined my boyfriend in Rennes to begin my practice. I began two weeks ago, and I love it. It is really interesting, I now I am pretty sure I want to work in this area. It is also quite tiring, the schedule is not the same as in Sweden!
I had a perfect time in Sweden: I met a lot of sweet people, and I hope we will see each other one day! I saw beautiful areas. I learned a lot, and I feel stronger. It was a huge experience, and I will never forget it!!
So I say goodbye to over-blog, but I promess I will keep in touch with all of you on facebook!!
Vi ses!